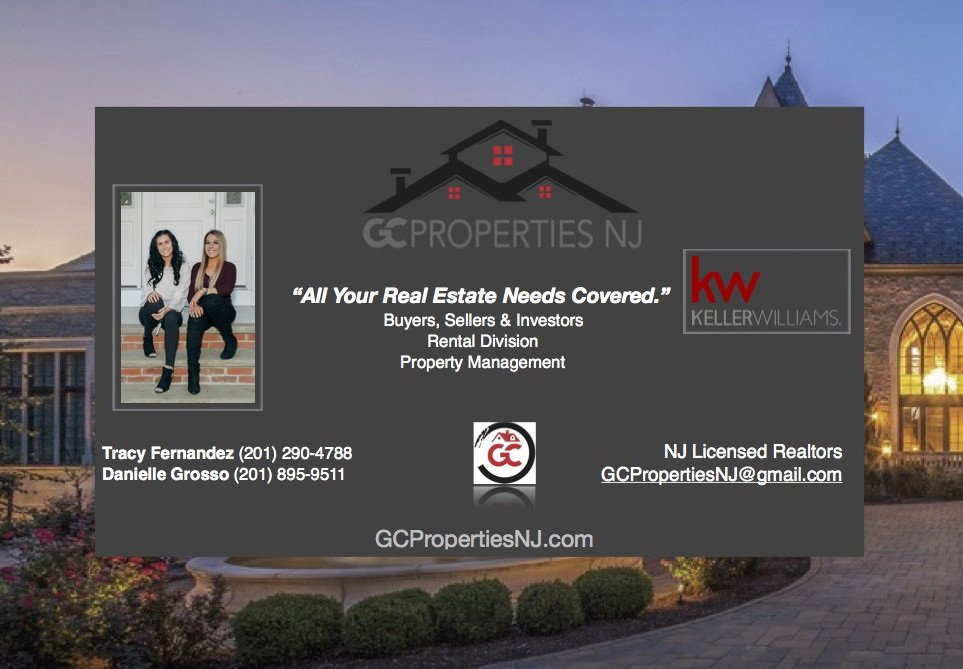 For Danielle Grosso and Tracy Callahan, real estate has always been more than a profession – it's a deep-seated passion for nurturing relationships and a undeniable calling to service. A dynamic duo with a power-packed menu of services, Tracy and Danielle not only support clients in traditional real estate sales, their full service approach to the housing industry includes a property management and rental division where they help clients with any and everything real estate related – right down to saving them money on utilities. Forming GCPropertiesNJ after five collective years in the industry, Danielle and Tracy both fell in love with real estate at an early age, inspiring them to obtain their real estate licenses no sooner than the ink had dried on their college diplomas.
The operational mastermind of the team, Tracy was introduced to wealth-building through real estate at a young age when she would walk through investment properties with her father, learning everything she could about each home. Determined to own investment properties of her own one day, Tracy's love for the housing industry never faded, and after graduating with a B.A. in Business Entrepreneurship, she decided to go back to school to obtain her real estate license. Since then, she's been awarded the Bergen County Partners Inspirational Award and tirelessly logged hours matching clients to amazing homes. As the driving force for backend operations, Tracy's focused demeanor, exceptional negotiation skills, and unwavering commitment to doing it right the first time is essential for keeping each transaction on time, on track, and seamlessly organized.
A force to be reckoned with, Danielle's tenacity and warmth are the perfect marriage for any client looking to get things done and have fun doing it. Spearheading the team's new business acquisitions, marketing, and vendor and client relationships, Danielle's education in sales and hands-on experience with modern-day marketing make her an invaluable asset to her clients. Obtaining a B.A. in Communications & Professional Sales, her unique understanding of how to clearly define and solve client needs sets her apart from the competition. As the resident Real Estate Expert on iHeartRadio and WOR710AM, Danielle is proud to represent GCPropertiesNJ in providing every day real estate advice to millions of listeners nationwide.
Together, Danielle and Tracy's complimentary set of skills make them an unstoppable force in the New Jersey real estate market. Their one-stop-shop approach to the housing industry, effective transactional systems, and genuine investment in each client's personal success are just a few of the reasons clients are left with a stress-free real estate experience each and every time.